Mission
By the people and for the nation
Chinese roots and international reach
At CICC, our mission is to promote economic growth and enrich people's lives with exceptional financial services. CICC has long served as a bridge connecting China with global capital markets. As China further opens up its economy, we stand ready with our global experience and local insights to provide solutions to the most important problems.

At a new historical juncture, CICC will expand its global footprint by assembling an international talent pool to ensure strong performance in all markets while continuing to invest in domestic market development. With innovative ideas for global customers, we will facilitate global capital integration, shape a brighter financial future.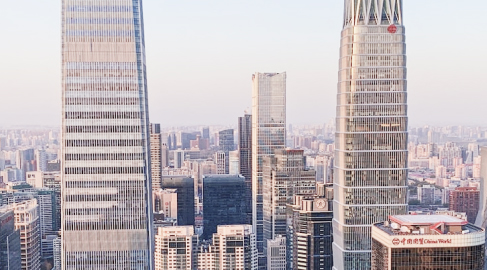 Vision
To be a respected, innovation-driven, leading global investment bank
As China's global investment bank, we hold ourselves to the highest global standards. We work to win respect, grow trust, build global influence and become the undisputable leader in investment banking. We are inspired by new trends and innovate to drive growth. We harness the power of technology and drive better management and business results with digital technology. We embrace changes and work with our partners to build stronger ecosystems. We build innovation and reinvention into our organization to stay bright and dynamic. We partner with global capital market players to make the world a better place.