CICC Attends The ASIFMA 12th China Capital Markets Conference
On 27th June 2023, ASIFMA (Asia Securities Industry & Financial Markets Association) held the 12th China Capital Markets Conference in Hong Kong. Throughout eight panels including "A China Markets Macro Overview", "How Can China Strengthen its Attractiveness as an Investment Destination for Foreign Investors ", "Fixed Income – the Risk and Liquidity Management of China Bond's Portfolios", etc., the conference brought together Asian and global policymakers, central bankers, issuers, treasurers, leading market practitioners and experts from both sell-side and buy-side to discuss key market developments.
Dr. Huang Haizhou, Chairman of the Capital Market Committee, CICC, and Yu Weijiang, Deputy Head of the Fixed Income Department, CICC were invited as the panel speakers for respective roundtable discussions.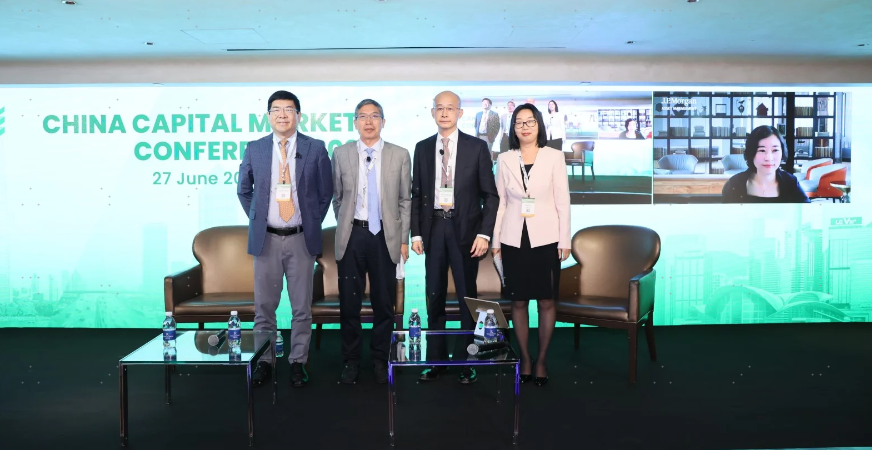 With other panel speakers, Dr. Huang Haizhou discussed China's capital markets' attractiveness to global investors.
Dr. Huang Haizhou mentioned, in the context of current China's reform and opening of equity and bond markets, the currency, capital account policies, as well as legal and regulatory frameworks, will continue improving in the future. He believed that China's economic growth may contribute more than 30% to global economic growth this year. Viewing the domestic market, investors seek new opportunities and diversification while still pursuing high-quality, sustainable development and a more inclusive environment.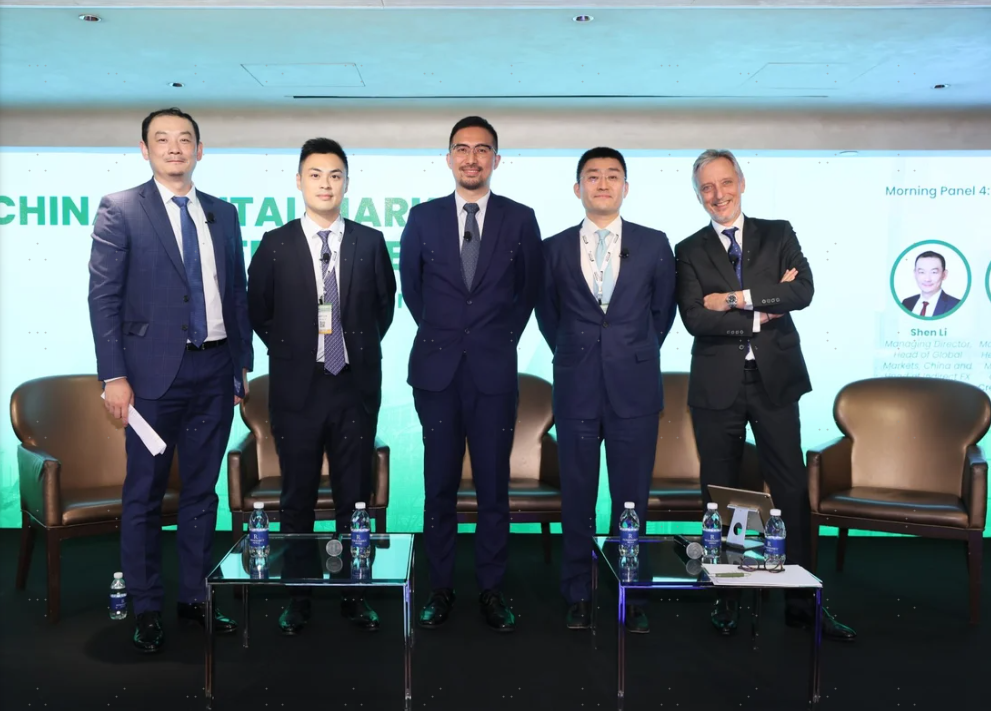 Yu Weijiang shared how financial institutions manage the risk and liquidity of their China bond portfolio and activities with other panel speakers.
As introduced by Yu Weijiang, China's bond market has been increasingly opening over the past decade, and a series of policies have been introduced to effectively promote the high-standard opening-up of China's bond market to the world. By the end of 2022, China's outstanding bond volume was RMB145 trillion, ranking second in the world since 2016. In the meantime, Chinese bond holdings by overseas investors also continuously increased. Yu expressed that China's bond market has always put dual focus on both development and opening up, and the recently implemented Northbound Swap Connect mechanism is an important and innovative move that further enriched the toolbox for foreign institutional investors to hedge interest rate risks, attracting more foreign institutional investors to participate in China's bond market.