CICC and Indonesia Stock Exchange Sign the Declaration of Cooperation
China International Capital Corporation (Singapore) Pte. Limited (CICC Singapore) and the Indonesia Stock Exchange (IDX) officially signed a Declaration of Cooperation (DOC) regarding the strategic business cooperation between the two parties on 5th June 2023. The main attendees of the signing include Mr. Iman Rachman, President Director of IDX, and Mr. Stephen Ng, Head of Southeast Asia and South Asia Region of CICC International and Chief Executive Officer of CICC Singapore.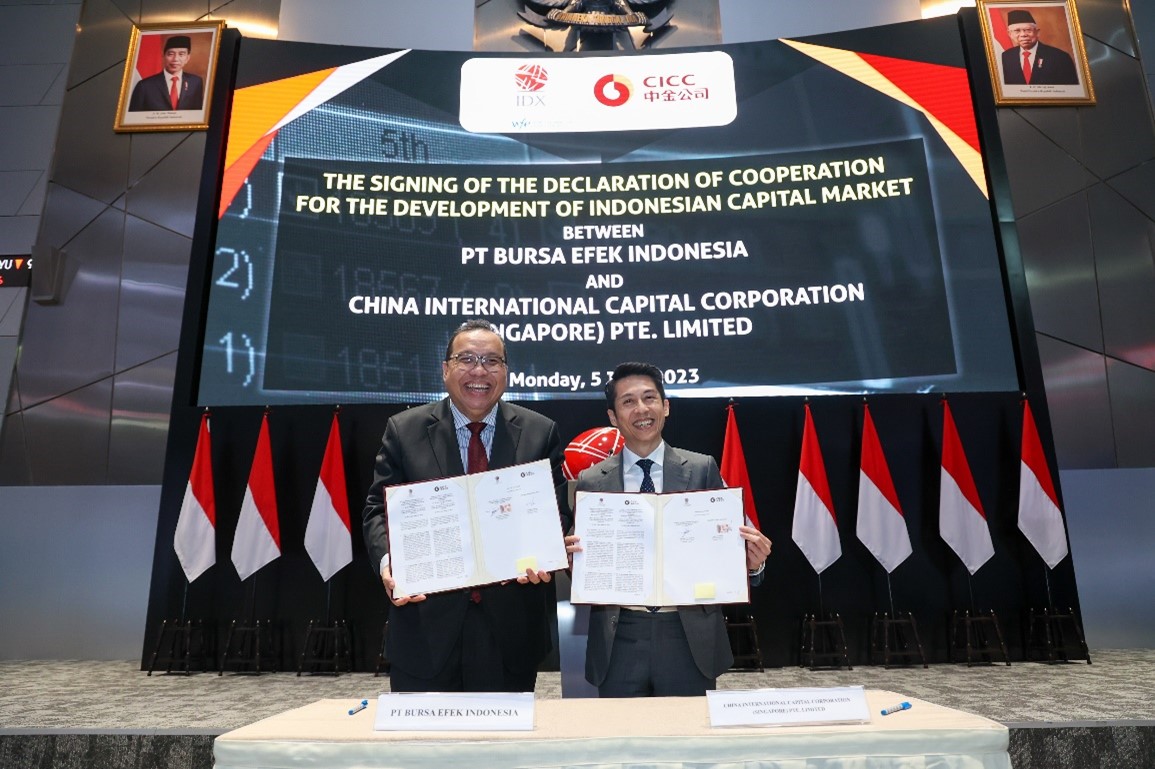 Mr. I Gede Nyoman Yetna, Listing Director of IDX, Mr. Shan Junbao, Chairman of the Board of Directors of CICC Capital Co., Ltd, Mr. Victor Jiang, Head of Singapore, International Group of CICC Investment Banking, Mrs. Evelyn Yang, Deputy Head of Southeast Asia and South Asia Region of CICC International, Mr. Leon Li, Executive Director, Regional Development Officer of CICC International, and Mr. Sam Han, Regional Development Officer of CICC International also attended the signing ceremony.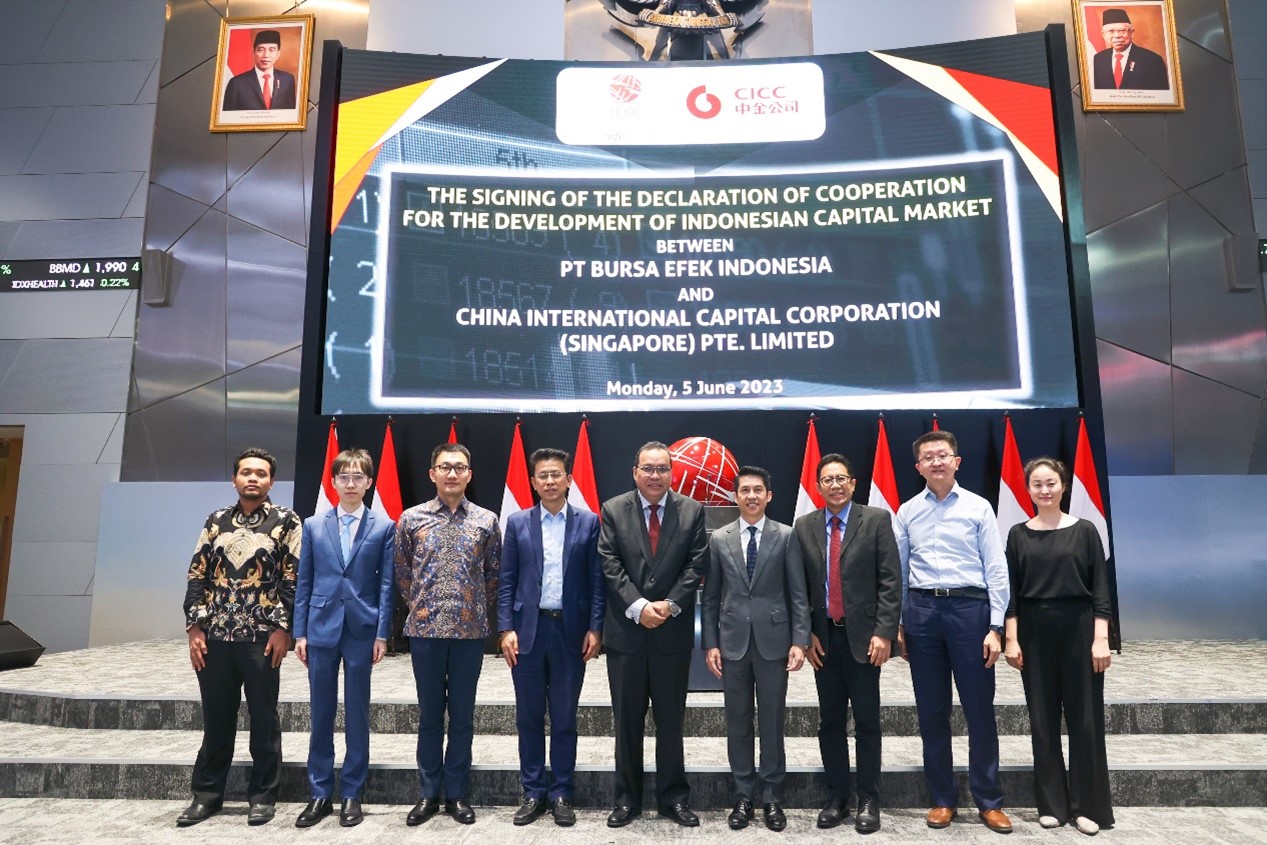 The DOC aims to strengthen the capital market business cooperation between China and Indonesia. CICC Singapore will leverage its experience from global financial markets to promote IDX, including introducing qualified institutions and individuals to invest in the Indonesian capital market, while IDX will support CICC Singapore to provide more targeted investment and financing services originating from the "Belt and Road" Initiative. Mr. Iman Rachman expressed his expectations of exploring potential collaborations or opportunities with CICC in the capital market sector, and expressed his warm welcome to Chinese investors, who can consider drawing on the advantages of Indonesia as a fast-growing emerging market.
IDX is located in Jakarta, the current capital of Indonesia, it is the only exchange in Indonesia that supports the trading of equities, fixed-income products, and derivatives. The exchange has four markets, including equities market, bonds market, funds market, and derivatives market, with products mainly including stocks, warrants, ETFs, government bonds, corporate bonds, mutual funds, stock index futures, and government bond futures.